Time Off Templates & Policies
Only Time Off Templates with Active Policies can be used to request Time Off.

To see if your Time Off Templates have an active Policy, go to Settings> Templates. Select a Template and click the pencil icon to edit it.


You will see any associated Policies.


Click on the Policy, scroll to the bottom of the page, and ensure the Active check box is checked.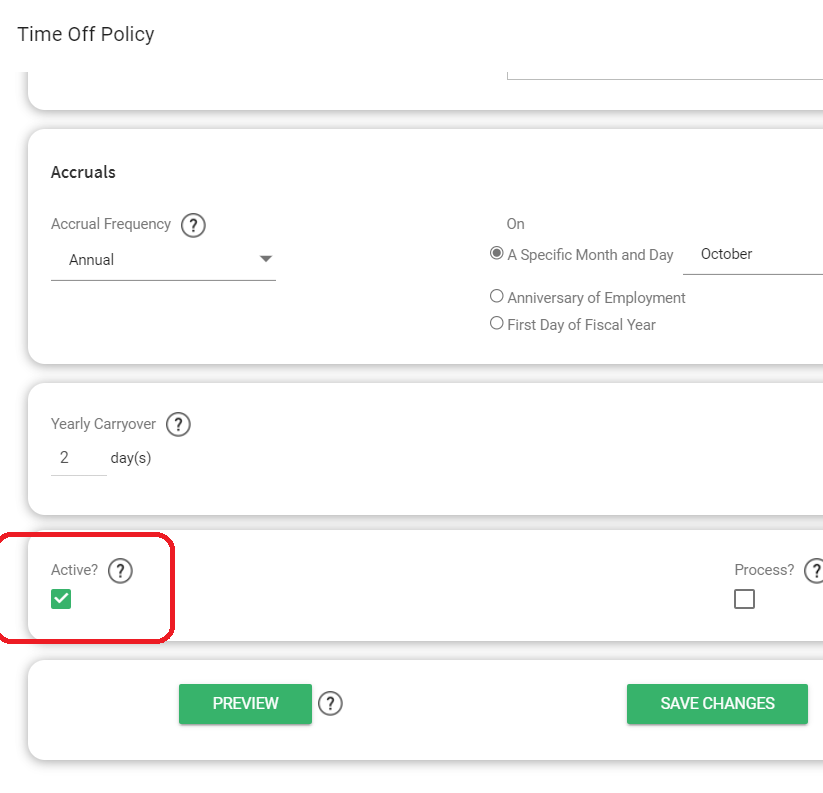 Requesting Time Off
To request time off, click the plus sign under Time Off Requests on the home page or Dashboard.


Select the appropriate kind of time off (ie Lieu Time, Sick Leave, Vacation Time) and provide the dates. Next, indicate how many hours this will reduce your bank. You can also attach HR Admin documents (like Dr.'s notes) and provide notes.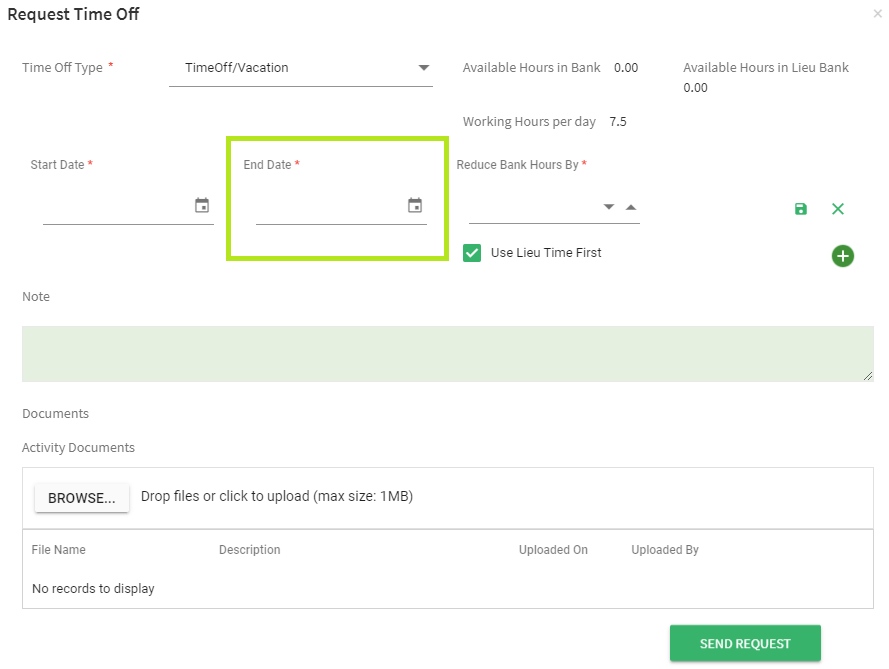 Dependent upon the Activity Workflows associated with the Time Off Request, PartnerHR will notify the appropriate person that a request has been made. That person, usually the Supervisor of the Requestor, can then approve the request.

The requested hours will appear on the Requestor's Time Off Approval screen. You can also view this information by clicking on the number next to Time Off Requests on the Homepage.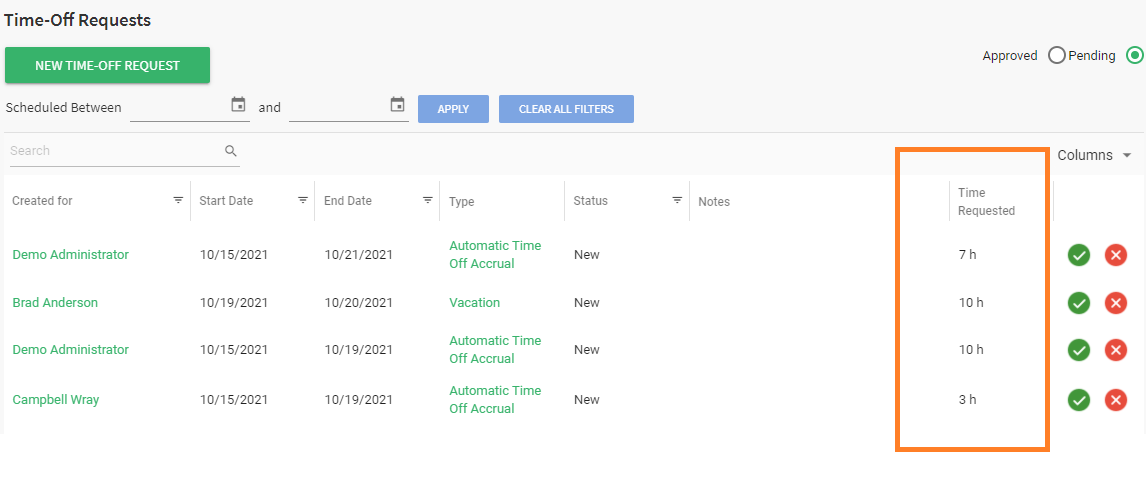 On the Profile for each person, you can view Vacation Request History which acts as an audit log - tracking all changes and hours available for each time-off type.

Add to calendar feature
Once approved, the Requestor will be notified that the request has been approved and the Time Off will appear in the PartnerHR Calendar.

The notification email can also include the option to add it to their calendar.

To use this helpful new feature, associate the "on Approval notify Employee for" Activity Workflows with any of your existing Time Off Templates.